Portfolio - All About You Wales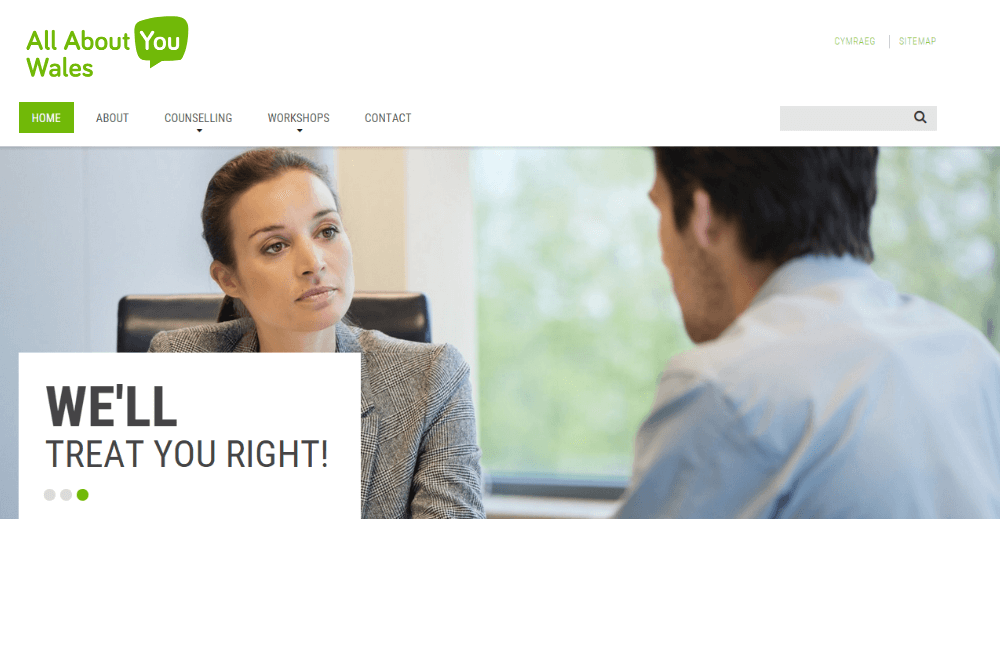 Client: All About You Wales provides: CBT & face-to-face counselling, Pilates in Maesteg, Indian Head Massage across South Wales.
Requirement: Website re-design, logo re-design & tri-folds.
What we did: We wanted to ensure that the logo was simplistic and colour neutral in-keeping with the services provided. We ended up going with a grass green with a friendly font and a simple speech box encapsulating the 'You', which highlights the nature of counselling as a talking therapy. The website has a clear focus, smooth navigation and webpages that are clear and concise.
Outcome: Completed in 3 weeks. We ensured that the brand was consistent throughout all the advertising platforms and the client is delighted by the quality and speed of the service.
www.allaboutyouwales.co.uk